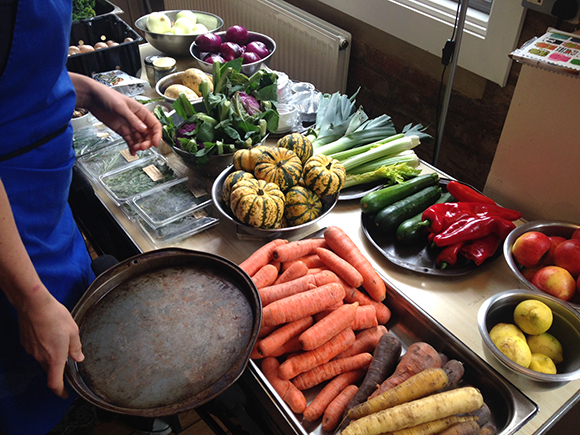 Day two of the weekend Mastery of Cooking course. An array of organic and locally sourced autumn produce to choose from to create the Sunday lunch.
Including these delightful 'Harlequin' Pumpkins.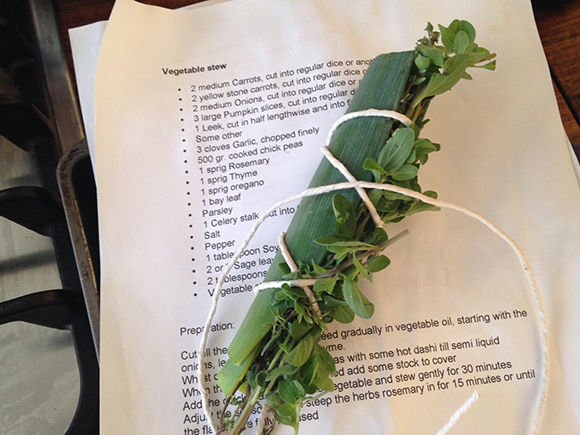 We set to work on a batch of recipes, cooking on and off piste in our groups. Picking up a few tips here and there – including a new way to fashion a bouquet garni using some leek greens and a length of string.
And, here's the result. Chickpea and Vegetable Stew, topped with sauteed Black Carrots and crispy Sage, Panfried Millet, Oven baked Harlequin Pumpkin, and a spontaneous addition to the menu, Roasted Blue Cauliflower on a bed of caramelised Red Onions. A sprinkle of Parsley to finish.