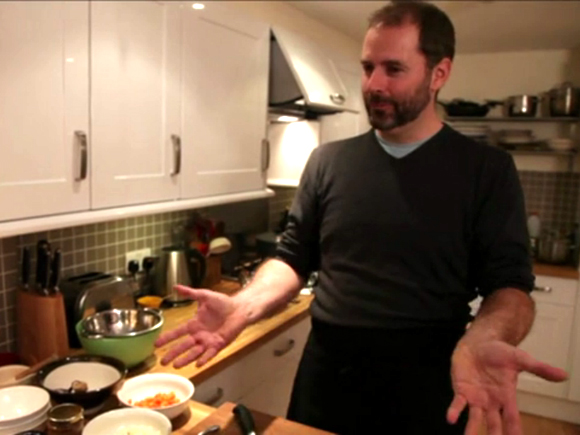 Kevin Helas MA

Kevin Helas is a New Zealand born, London-based Designer, Artist and Wholefood Chef. He completed a Graphic Design Degree in Aotearoa before heading to London to complete an MA in Communication Design at Central Saint Martins. Kevin worked for several leading creative agencies before setting up his own design consultancy in 2003, where he now offers an integral approach to design and communication, working with people to identify, articulate and manifest their visions.
He first encountered Concord Institute in 2005 when he took part in  'Being in Action,' the precursor to the current iEvolve programme. He has since participated and worked in production roles on many Concord programmes, which explore health and wellbeing from an integral context. It was at Concord, under the guidance of Jean Torné and other teachers, that he was first introduced to the principle of 'cooking with awareness,' a powerful way of establishing a deeper connection with ourselves and the world around us.
In exploring this domain, Kevin has unearthed a commitment to act as an advocate for wholefood cooking, and play a part in a transformation in our relationship with food. Through his work on this website, his role as Manager of Seasonal Cooking programmes at the Concord Institute, Soup Kitchen classes, Wholefood Kitchen TV and public cooking demonstrations, Kevin intends to inspire people to explore their relationship with food and cooking: removing obstacles (often a lack of confidence), to develop a truly nourishing relationship with food which is free of fear, full of freedom. For enquiries, please email kevin@wholefoodkitchen.co.uk.