Posted in
dinners
,
winter
on January 28th, 2013 by Kevin –
Be the first to comment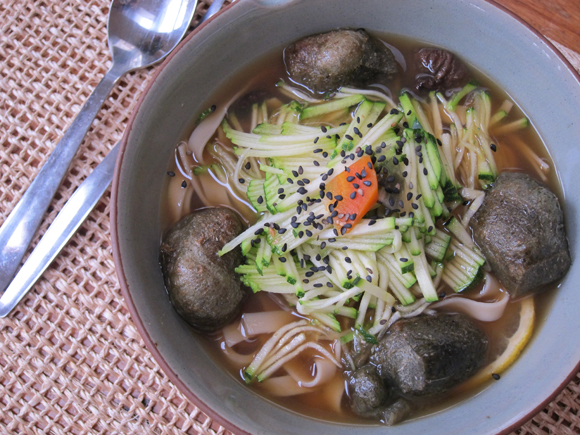 Dish 1: Shiitake Miso Broth with Udon Noodles, baked Mugwort Mochi croutons & shredded courgette. Black sesame seeds for garnish.
Dish 2: Butterbean Puree, Leeks cooked in Ume paste, Sweetcorn & Red Pepper Fritters & an Arame Seeweed salad with creamy mustard dressing.
Specifically good for relaxing the stomach and solar plexus and create a softer, relaxed feel in the body and emotions.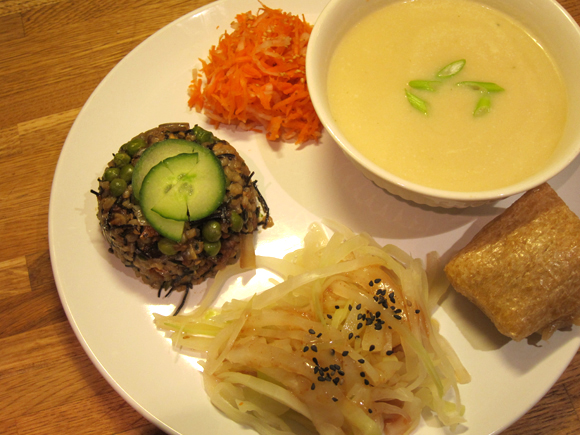 Dish 3: Creamy Cauliflower Soup served with a baked Mochi Crouton. Fried rice with Arame & Tempeh, Pickled Carrot & Daikon Salad, Blanched cabbage with an Ume dressing.