A selection of meals prepared since the arrival of baby Teia. With time a little more limited, we've been relying on a few staples, and a few quick-and-easy-to-prepare dishes.
Aduki Bean Stew, Rice & Barley, Sprouted Broccoli, Arame with Carrot and Corn Chips.
Home made Vege burger: Aduki Bean pattie served in a Pitta with Salad leaves, Avocado, Tomato, Fried Onions, Tomato Salsa and Mustard.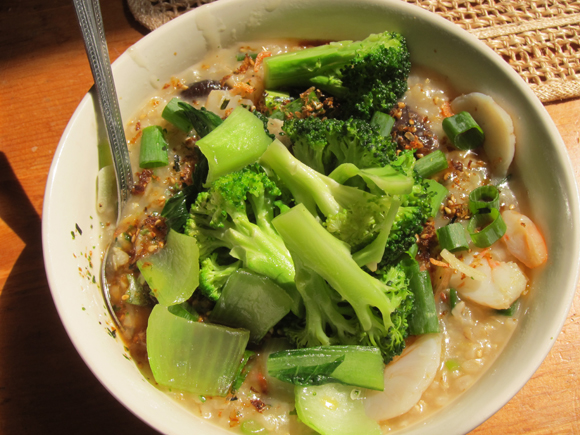 A house favourite: Nicky's Congee with Short Grain Rice, Shiitake, halved Prawns, topped with steamed Pak Choy and Broccoli with Garlic, and a sprinkling of premium Furikake condiment.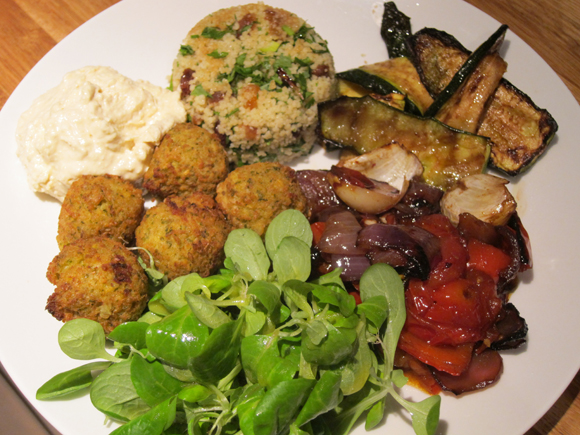 Couscous and premade Falafel with grilled Zucchini strips, Roasted Red Pepper, Red Onion & Tomato, dressed Salad leaves and Hummus.
Grilled Salmon Fillet with Teriyaki Sauce; Short Grain Rice with Furikake; Arame, Carrot, Onion and roasted Hazelnuts; stirfried Leeks and Blanched Sprouted Broccoli.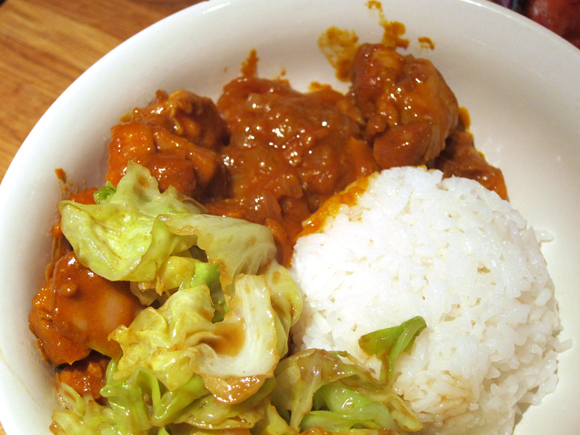 Nicky's Mum chipping in with a classic Malaysian Chicken Curry, steamed Jasmine Rice and Sauteed Cabbage with garlic.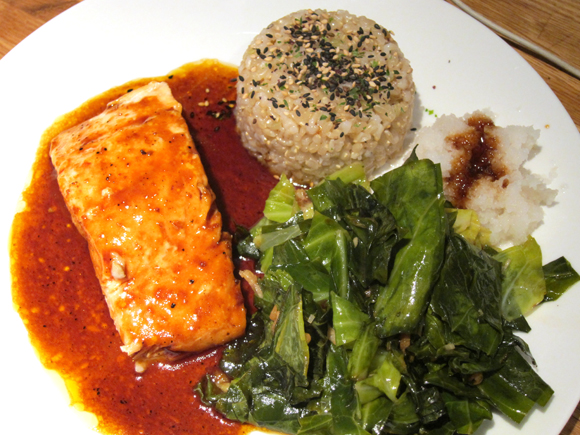 Another Teriyaki Salmon dish with Short Grain Rice, Stirfried Greens with Garlic and Shoyu and Grated Daikon.