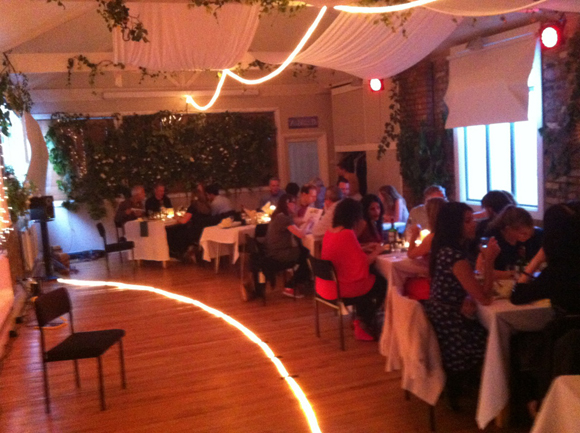 The setting for the Midsummer Night's Dreaming Fundraising event, held at the Concord Institute on Friday 22 June.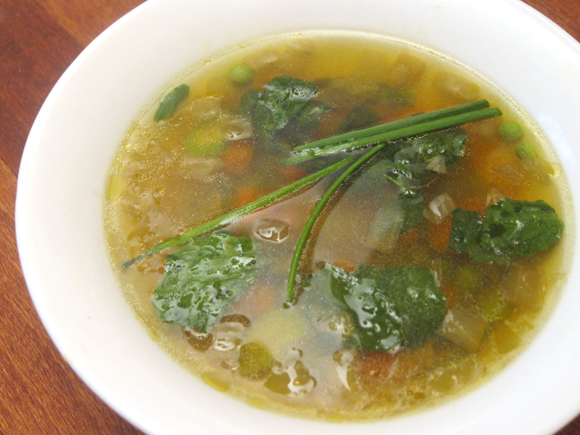 The starter: Spring Vegetable Broth with Saffron, Onions, Carrots, Peas, Asparagus, Watercress, infused with Garlic.
The main: Plaice fillets marinaded in Orange Juice, Olive Oil, Bay Leaves and Peppercorns then stuffed with Celery, Raisin and Green Olive Salsa, rolled and skewered; Red Rice cooked in Orange Juice and Cinnamon with Pistachios, Dried Apricots, Raisins, Orange Juice and Zest and Spring Onions; 'Rainbow' Salad with Zucchini Ribbons, Apple, Strawberries, Pomegranates, Radish Sprouts and a Lime and Apple Vinaigrette; the whole plate finished with a drizzle of Salsa Verde.
Nicky Clinch with one of her spectacular desserts: a Red Velvet Trifle with Raspberry Puree, fresh Strawberries 'Red Velvet' Sponge Cake and Cashew Cream, served with a lit sparkler.