Tiramisu is one of my favourite desserts, so I was very happy to be introduced to this non-dairy, Tofu and Soy Cream version by Melanie Waxman during the final day of the Seasonal Kitchen course at the Concord Institute.
Blending the wet ingredients: Silken Tofu, Soy Cream, Maple Syrup, Agar, Almond extract and Lemon juice.
Preparation of the 'lady finger' sponge, baked and cut into strips.
Lady fingers dipped in a grain coffee liquid, then layered in a pan with the Tofu and Soya Cream topping.
The final dish, retrieved from the fridge.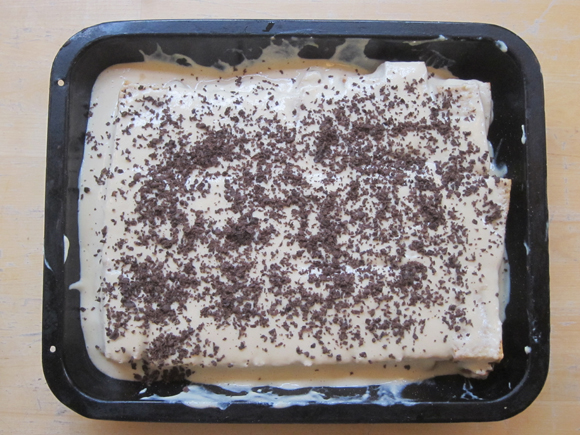 An aerial view.
A close-up.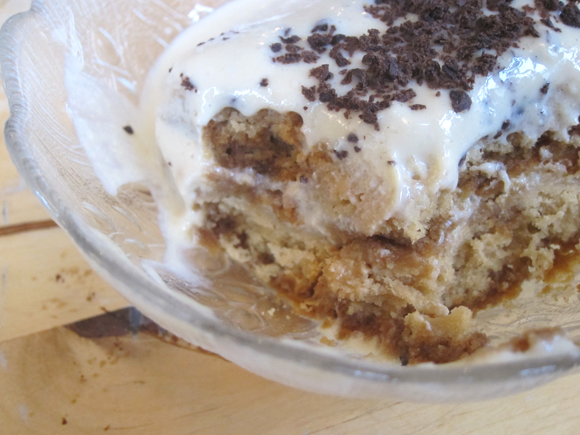 A closer-up.