Day One of this week's Seasonal Kitchen course at the Concord Institute, April 29 – May 5 led by Melanie Waxman, one of the world's leading Macrobiotic cooks and teachers. In this 'Spring into Summer' themed class, Melanie's focus is on developing confidence, creativity and intuition in the kitchen. Here is a sample of what the participants whipped up yesterday's two cooking sessions. It promises to be a nourishing week in the kitchen.
Interim stage of the Strawberry Mousse, with sliced Strawberries set in Agar Agar, Apple and Strawberry Juice.
Serving bowl of elements to make up some deepfried Tofu lettuce wraps.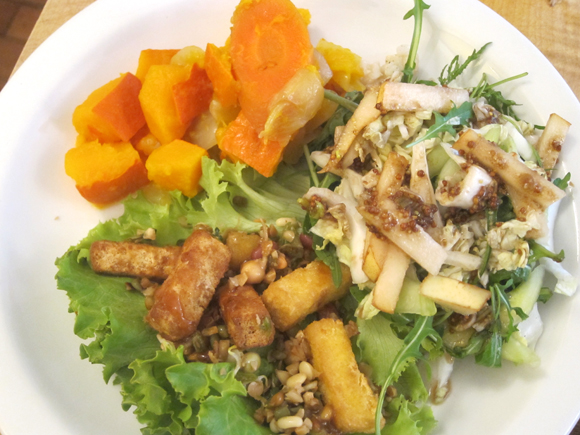 The Sunday Lunch plate of Steamed Sweet Vegies, Spring Salad and Tofu Lettuce wraps.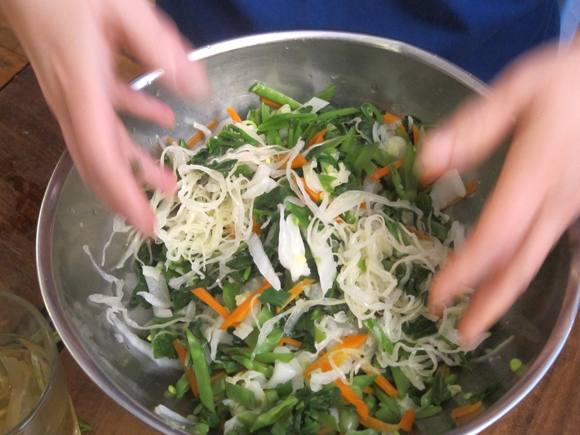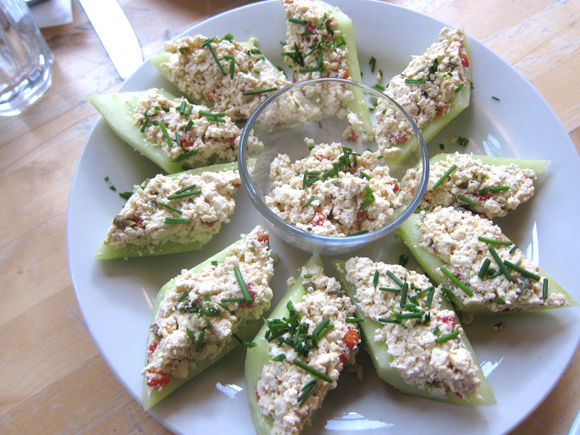 Stuffed Cucumbers with Tofu, Red Peppers and Chives.
Sunday dinner of Gently Fried Rice with Cumin and Peas, Lentil Dahl, Blanched Vegetables and Stuffed Cucumbers.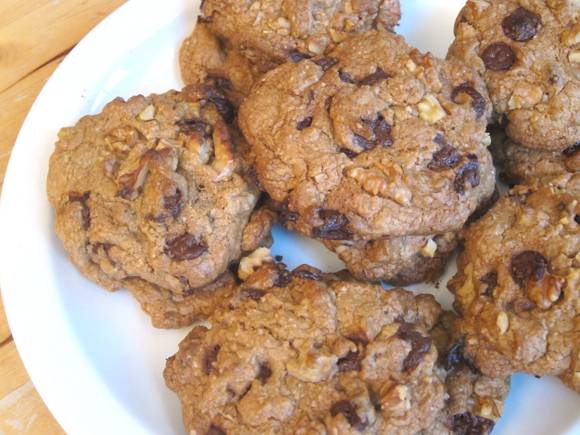 The dessert snack: Maple Walnut Cookies made with grain sweetened Chocolate Chips and Walnuts.